Sub Tales: Stories That Seldom Surface, Audio Version of Best Seller Released
"Outstanding Book", "Excellent Read for Submariners and Landlubbers Alike"
Nashua, NH, USA – December 19, 2022 – Packed with 40 gripping stories from the annals of US submarine history, Sub Tales attempts to convey some of the drama, adventure, and humor that has typified service aboard the submarines of the US Navy over the past 100+ years. Included in this edition is a new completely new story about polar bear sightings by submarines, and a new description of an unlikely rescue at sea by the Seadragon! The 40 stories are accompanied by a bonus section that includes seven "submarine lists" that will be certain to entertain the reader.
Recently named one of the Best Sellers in Biographies of the Cold War by Amazon, https://tinyurl.com/2p9xbaez, it continues to draw rave Reviews. Sub Tales is also listed in the Top 100 Submarine Books of All Time by The Book Authority, who recommends books to read for thought leaders – https://bookauthority.org/books/best-submarines-books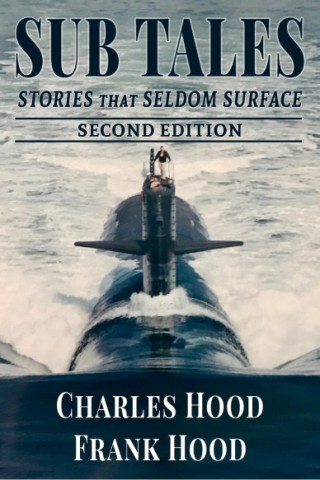 Narrated by a US submarine veteran who rode several boats, his nuance, emphasis, and emotional flavoring add immeasurably to the enjoyment of this book for anyone who travels a lot or who has poor eyesight. Or for that matter, anyone who enjoys audio versions of books.
You will be thoroughly delighted, entertained, and educated by these stories on the rich and compelling ethos of the US Submarine Force, developed over 100 years of war time and peace.
Visit https://tinyurl.com/5y7seeuc for book Reviews, Posts, and Author Information.
Facebook: https://www.facebook.com/2hoodssubbook
Press & Media Contact:
Frank Hood, US Navy Submarine Veteran
+1 603-557-8329
[email protected]
https://subtales.com
Media Contact
Company Name: Poopie Suits Series
Contact Person: Frank Hood, US Navy Submarine Veteran
Email: Send Email
Phone: +1 603-557-8329
Address:5 Kessler Farm Dr, Apt 165
City: Nashua
State: NH
Country: United States
Website: www.subtales.com