Extra-Large Wall Art Presents a Range of Hand-Painted Artworks for Any Room and Style
Extra-large wall art presents a whole bunch of extraordinary, outstanding, and striking wall art and paintworks designed by a team of proficient artists.
The number of wall art and paint available at Extra-large wall art is satisfying, but it's not just the amount that matters. Each piece of wall art and painting at this shop is hand-painted, and its quality is guaranteed. Also, the store has many items in stock, from simple to intricate patterns and paintings, from basic to sophisticated texture, from abstract to realistic, from colorful to monotone, and from large wall art pieces to small paintwork. Clients can find any wall art that may catch their eye. The highly experienced artists at this are also able to create customized wall art according to clients' needs and preferences. They use their best effort to satisfy customers' requests and deliver an item that would live up to their standards. The kind of tools used here are also graded and examined before being used. Therefore, buyers can be assured that the wall arts they buy are of high quality.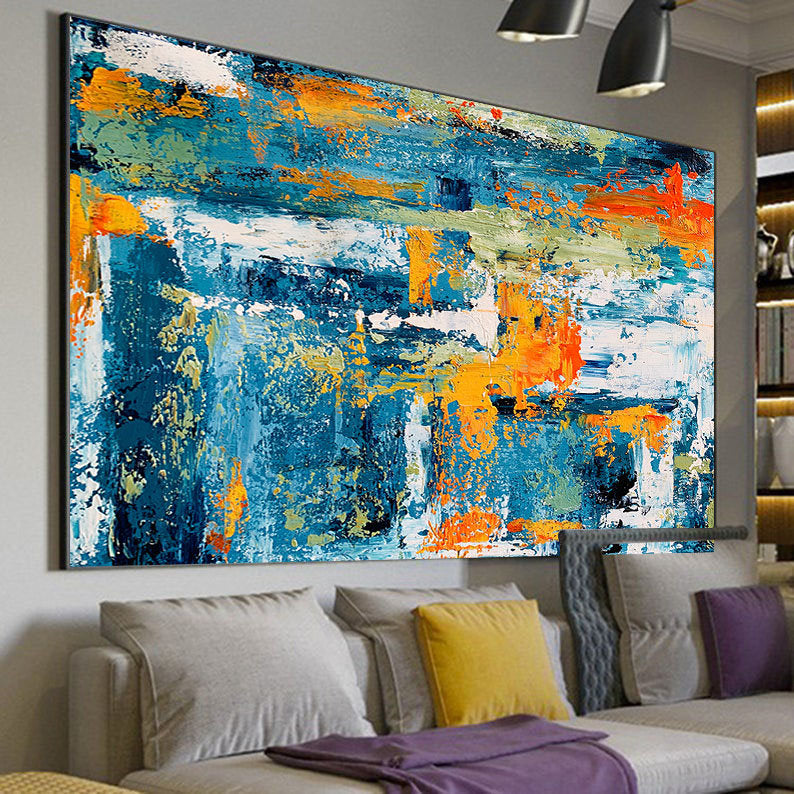 All the experts at Extra Large Wall Art ensure that clients receive what they pay for. They can do this because they have a list of clients' specifications beforehand, which they put into use while creating their products, especially those that require the utmost details and perfect accuracy. Clients can rest assured that when buying something here, their needs and expectations will be satisfied as well. This is because the store has a good reputation in the industry and is best known for its high-quality wall arts and paintings. Clients from various walks of life can choose from various products that can serve as gifts for friends and family or for themselves.
The Abstract Wall Art section is one of the most popular ones in this art and paint shop. Various patterns, paintings, and textures are available here. Although the abstract items may seem simple to make, painting abstracts requires a great deal of skill. It is commendable that artists at this shop have mastered these skills. Each piece is distinct from one another as each artist has developed his own style and technique. They are able to create unique abstract designs and make them come out alive. Its appealing nature makes it a good choice for home and office decor.
The Black and White Wall Art found in this shop is perfect for those who want to add a bit of elegance to their home. Most people choose this type of wall art because it can greatly enhance the overall look of any room. It creates an ambiance that makes the place look more stylish and elegant. This may also be their choice for interior design as buyers can make use of various color schemes to make it stand out from the rest or accentuate their color scheme. It can be a simple way to create a room look more beautiful than ever before, or it can be the most outstanding wall arts in their collection.
About Extra-large wall art
Extra-large wall art is an online shop that sells various wall art, paint, and home decor items. As a premier shop for interior decoration, the store aims to provide quality products at reasonable prices to people from all walks of life. Artists from all over the world work together at this shop to create a wide array of products, including abstract, Black and White, monotone, and colorful home decor items. A wide selection is available in this place, so clients can choose anything that suits their taste, preference, or budget as easily as possible.
Media Contact
Company Name: Extralargewallart Co., Ltd
Contact Person: Aaron Lin
Email: Send Email
Phone: +86-13055688229
City: Shenzhen
Country: United States
Website: https://extralargewallart.com/